The original red college frat cups delivered all over Australia.
Our favourite team the Mighty Socks are throwing there support again this year behind the MS Society by running to raise money and awareness for the disease that affects over 23,000 Australians.
The girls running with REDDS CUPS in hands have already done an amazing job reaching their forecast and are looking for all the support they can get. If you have a spare dollar please check out their page and put it towards this very worthy cause! Donate or find out more information here.
To Coincide with the opening of Spring Breakers, The Backroom Sydney and Ante Magazine are holding their unofficial launch party tomorrow night. It's looking at being a pretty wild party being prepared, promising nothing short of what the Spring Breakers would expect. Astral People will be Djing, and REDDS CUPS will be what you'll be drinking out of. This is going to be a goodin, check out their facebook if you haven't checked out Ante magazine before
The Sydney radio duo who keep us all well entertained in the morning from Nova 969′s breakfast team have released their Australia Day Music Clip entitled 'I don't care I'm Aussie', another parody that always gets a good laugh. Filmed on the Nova 969 Aussie Boat Party on Australia Day, it's already clocked up over 100,000 hits on youtube and counting! Watch out for the custom Nova 969 REDDS CUPS throughout the clip!
05/05/13
ANZAC Day @ Cargo Bar Photos (Sydney)
 See the rest of the photos here!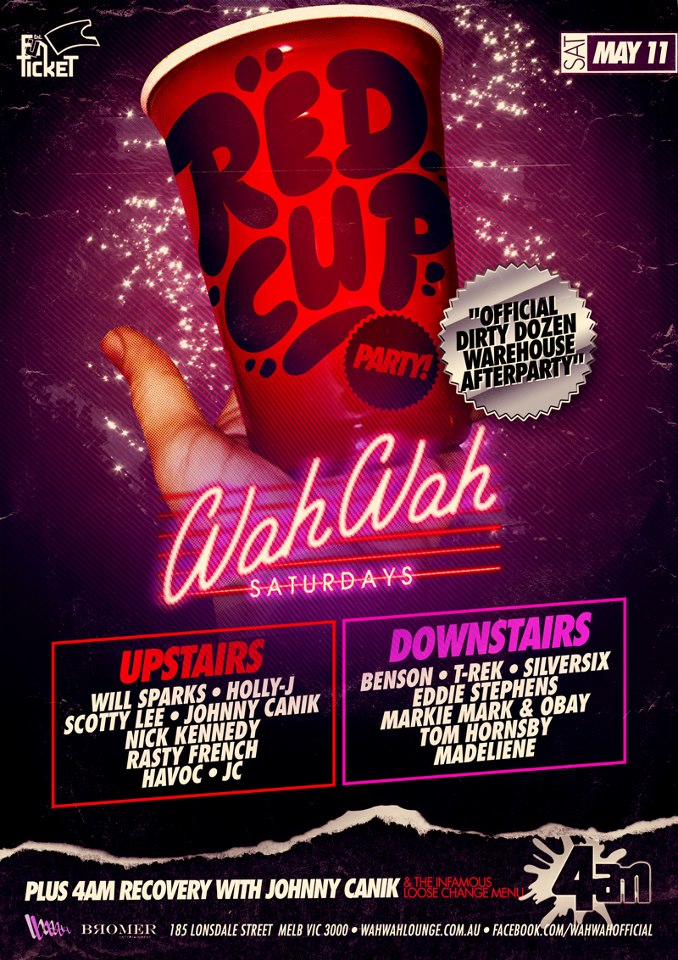 Wah Wah Lounge have put a big one together for everyone next Saturday, putting on a red cup party for the official Dirty Dozen Warehouse Afterparty! Expect a Not Another Teen Movie style house party alongside a huge lineup to run all night, including the 4am Recovery with Johnny Canik & the infamous Loose Change Menu! Check out their facebook page for guestlist details!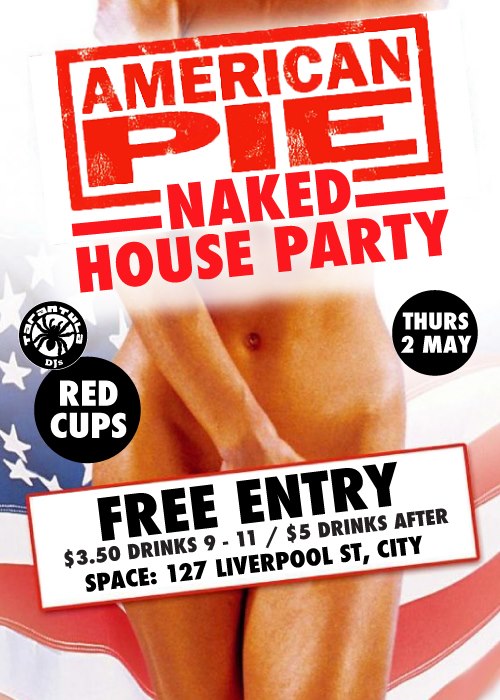 P.A.M or Perks and Mini, the psychedelic experimental designers really unleashed something different on Fashion Week this year. Their bizarre styles encouraged a very interesting dress code at the exclusive Tatlers Club in Sydney for their Back Gold Launch party for Fashion week.
See the rest of the photos here!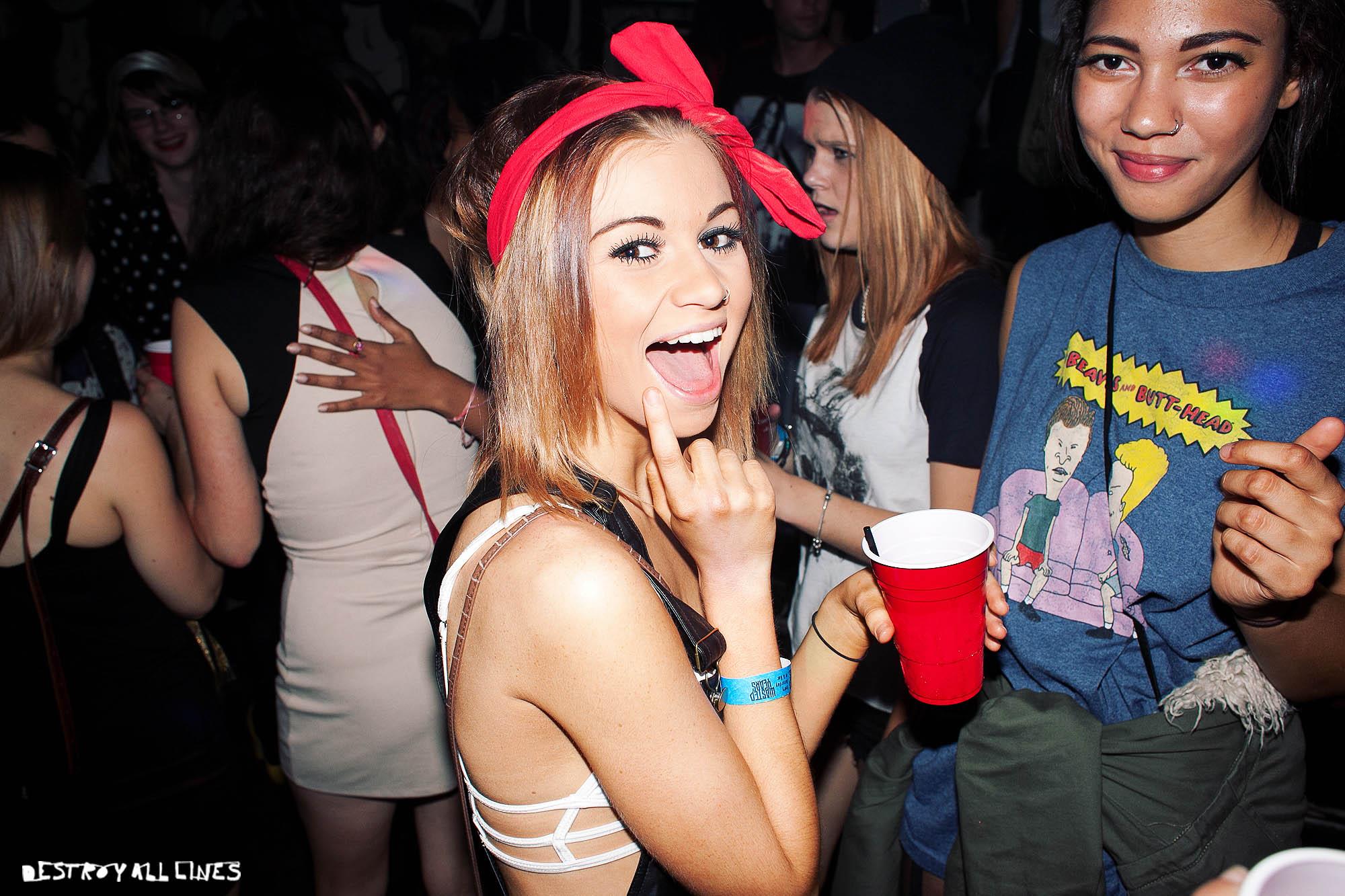 There's a reason why Hot Damn is the longest running club night in Sydney…because it never disappoints. See what you missed out on/relive the memories here.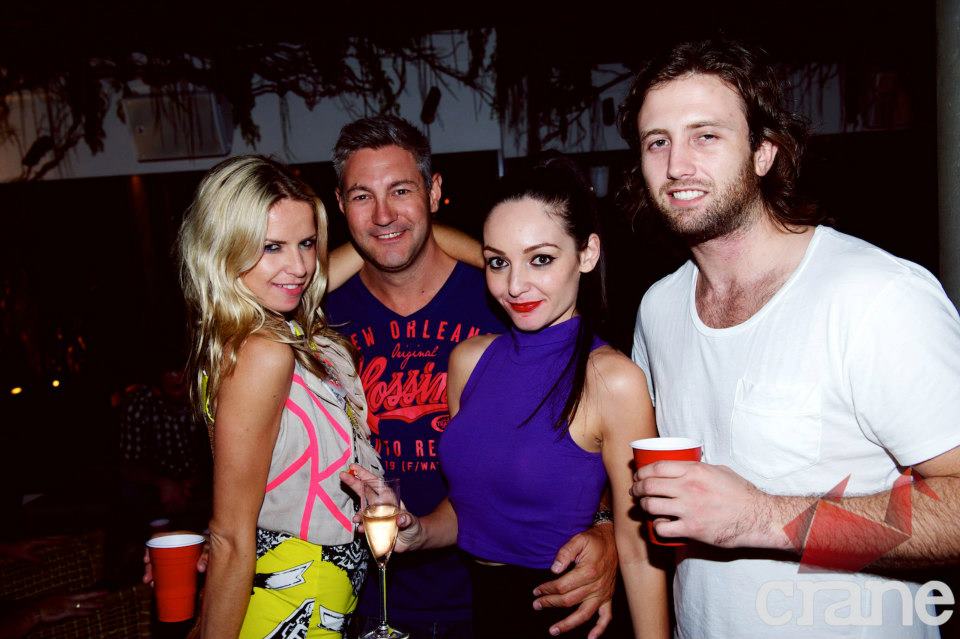 See all the photos here!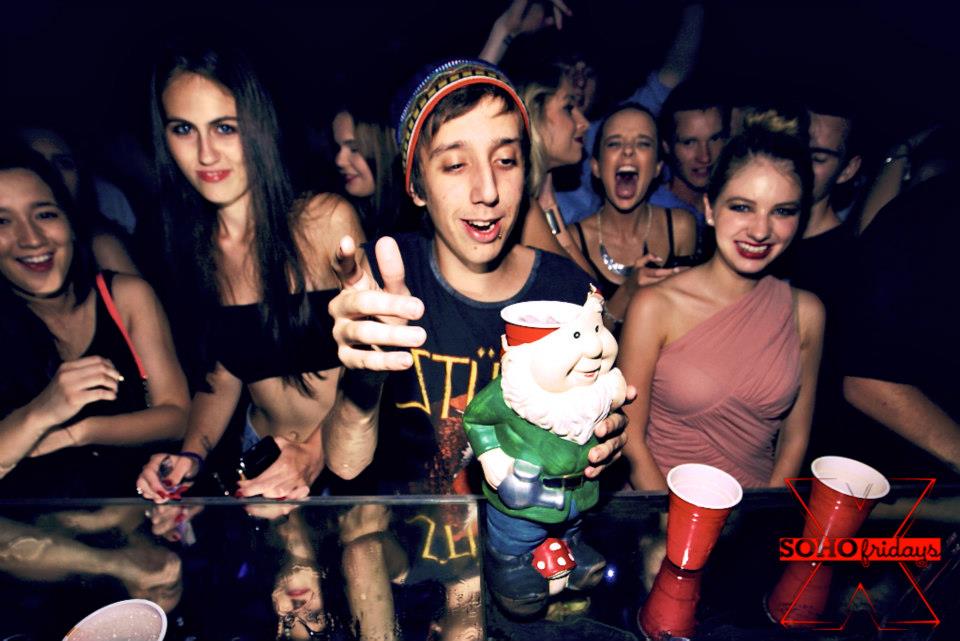 Nothing short of what was expected, Soho delivered on what it promised: an even wilder Part II Project X party. REDDS CUPS filled the multi leve venue, and could be seen amongst a many partying patrons in the kiddy pools and upon the dance floor. All the evidence of the night exists in this album, beware it's not for the faint of heart.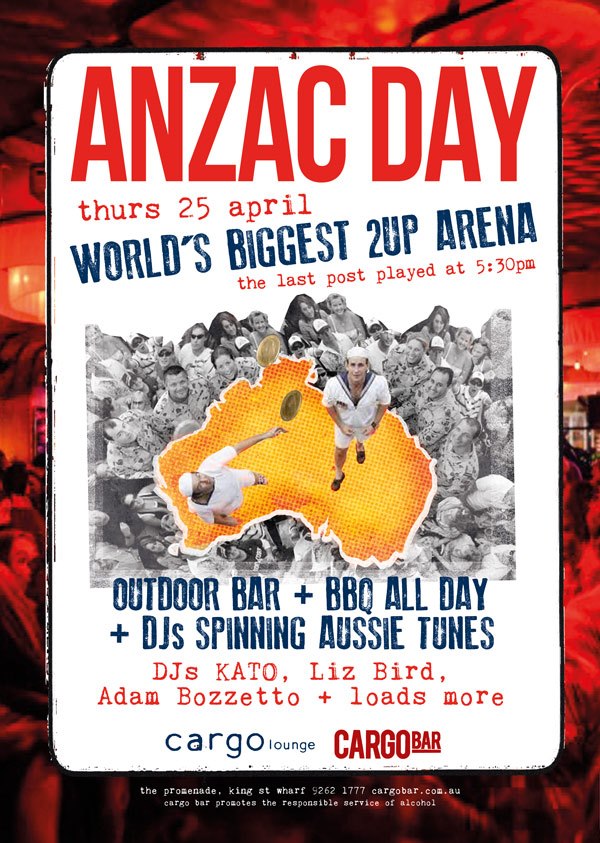 Anzac days is one of the greatest days of the year. The midweek interruption is the first thing to look forward to, then there's the Dawn service, which is always a very grounding experience, and finally we are granted a full day of come in spinner. 2 up spans generations and friendships are both made and lost across a day of arguably our greatest sport.
This year Cargo Bar in Cockle Bay will host the Worlds biggest 2up arena, with a BBQ all day, REDDS CUPS and rocking tunes by Kato, Liz Bird and Adam Bozzetto to celebrate/consolidate the days outcome. Get down early to secure your spot in the ring!
09/04/13
The Fresh Prince Of The Gutter 90′s Party (Brisbane)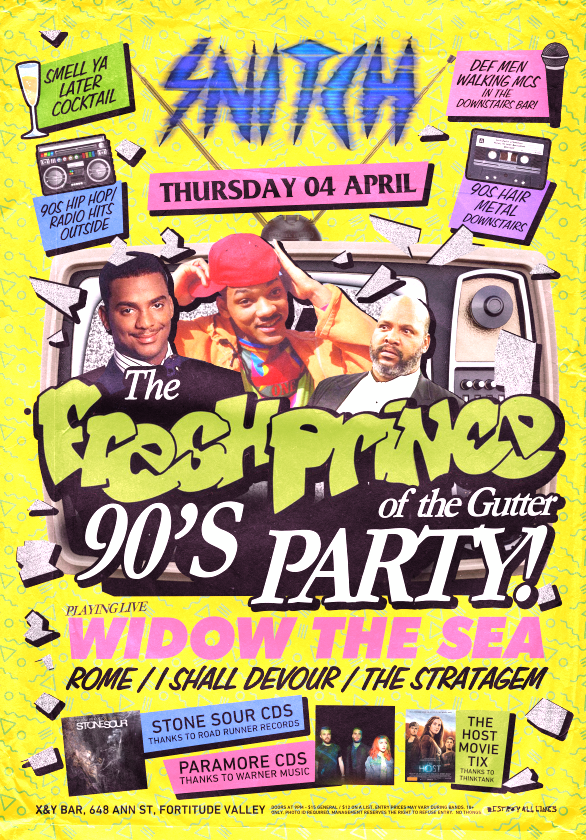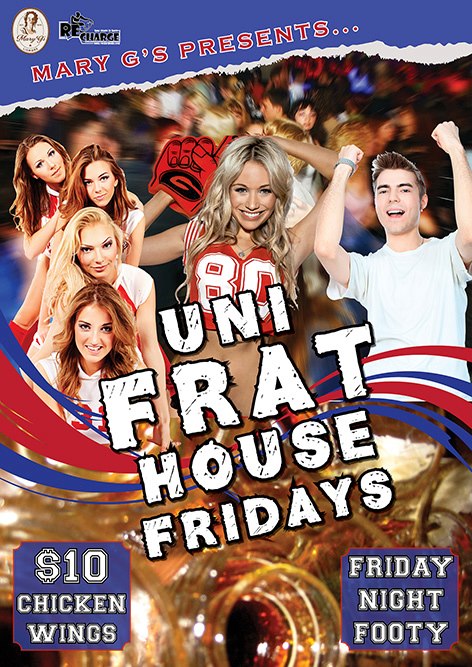 The most popular club in Lismore presents their uni red cup frat party every Friday night! REDDS CUPS, cheap drinks and $10 Chicken wings. Get in the spirit and dress up Frat style! More info here!
See all the photos here!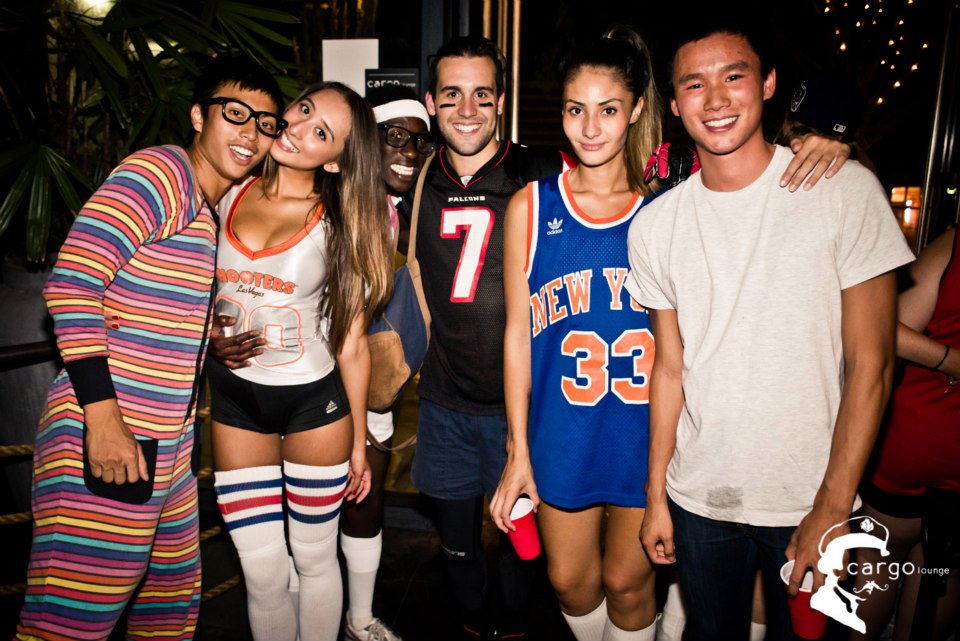 Parties like this are the reason that so many other venues and promoters want to put on frat parties! A huge night, with a really fun uni crowd as expected, who all definitely got into it. Make sure you check out the album from the night here!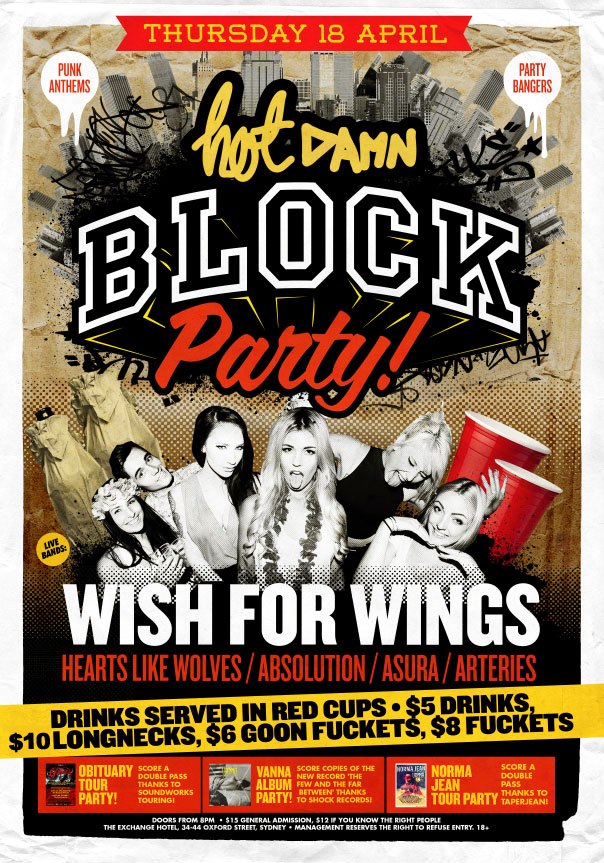 Another year down, another Block Party to celebrate at! After the wild times at the last one, this is a party we're glad the Hot Damn guys are keeping on. REDDS CUPS all night, $10 Longnecks and lots and lots of partying until the early morning. More info here.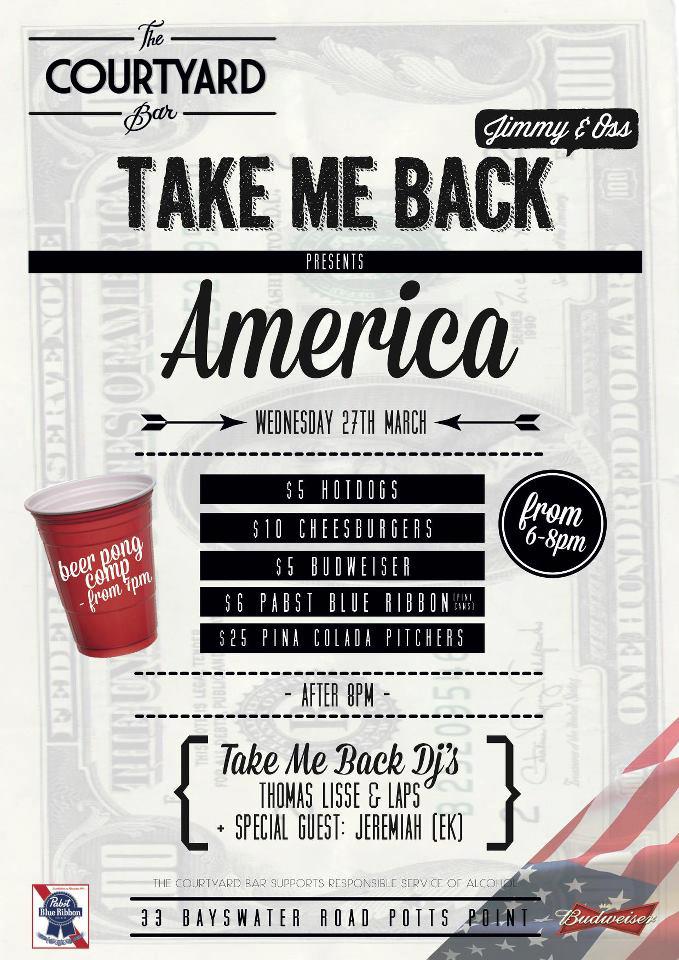 Kings Cross' all new venue The Courtyard Bar has a great new weekly party where they are theming each week on a different country. Tomorrow night is all American, so be prepared for cheeseburgers, Budweiser, hotdogs and REDDS CUPS. It's a very cool little venue (under Hugo's), so make sure you check it out on a Wednesday night! More info here.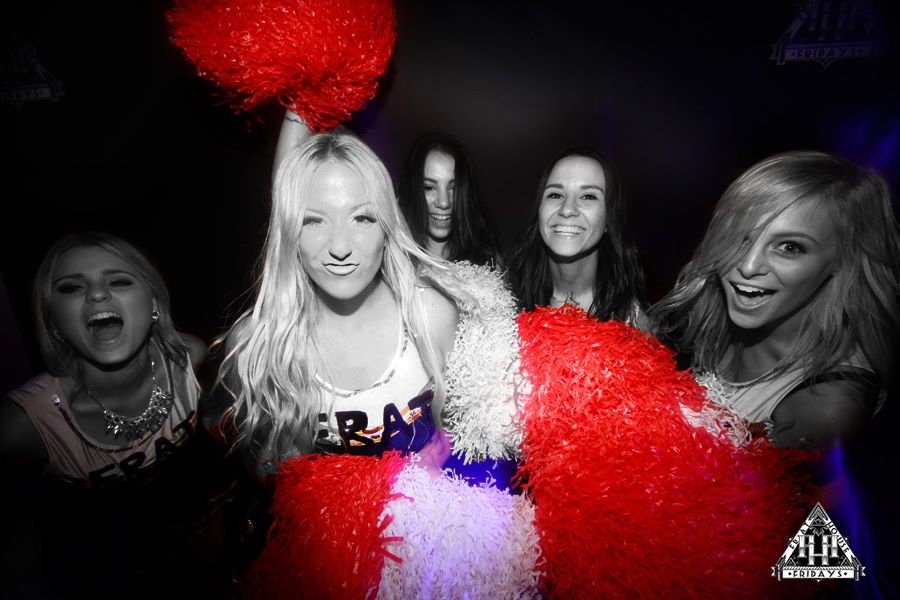 See them all here!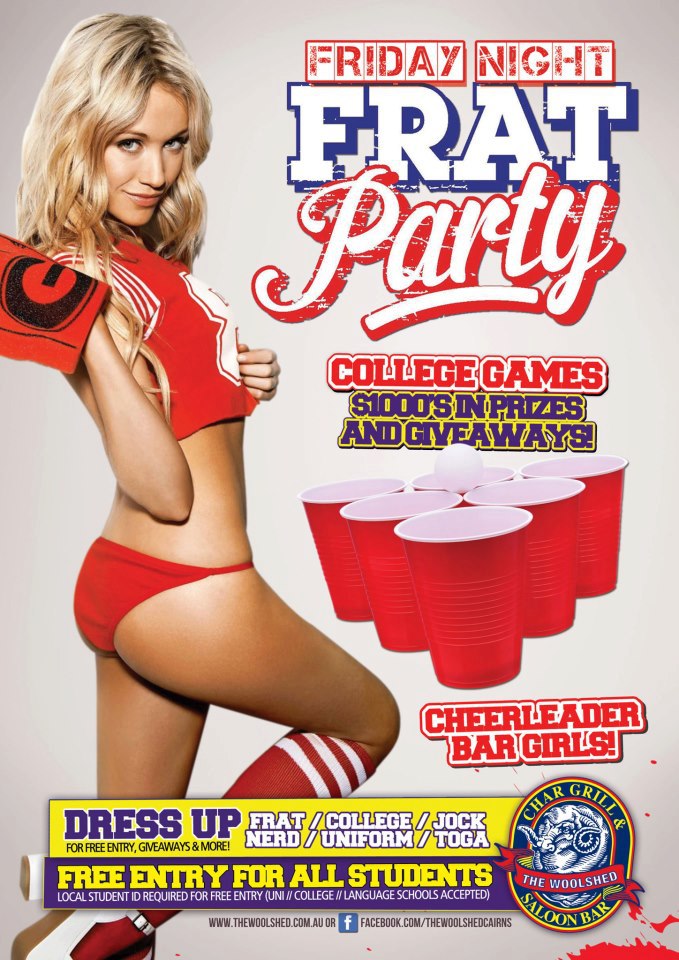 If you've travelled the east coast all the way up to Cairns you'll know the Woolshed. Known for its pretty outrageous traveller and student parties, it's now hosting a weekly Friday night Frat party! With a REDDS Beer Pong Table and lots of REDDS CUPS, they're going the full mile and expect you to as well, at the very least dressing up! Drinks are cheap and entry is free, get down this Friday for some frat fun.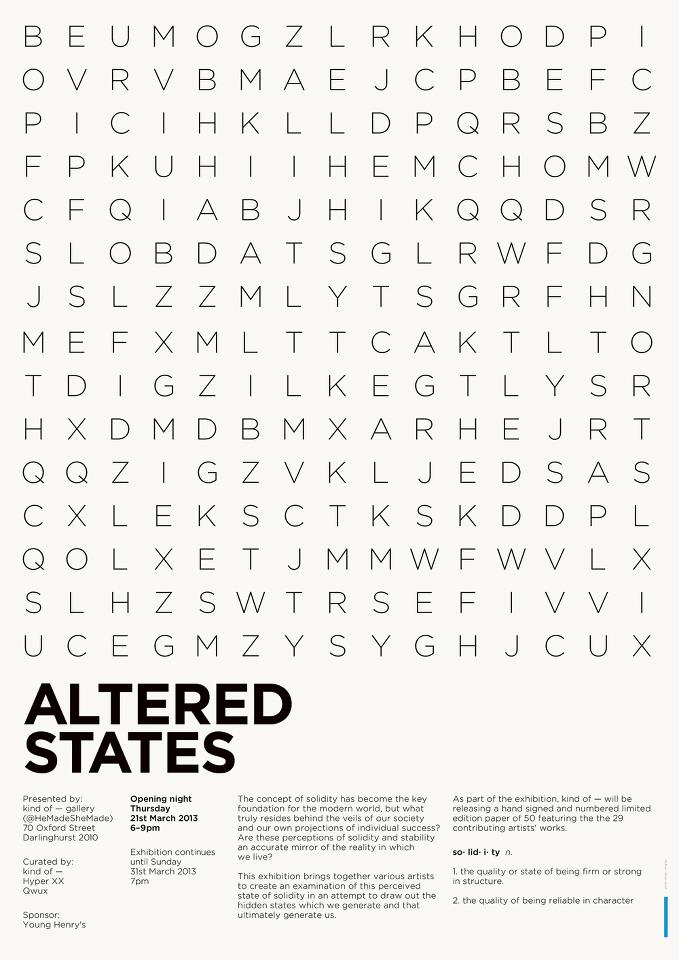 Kind Of Gallery on Oxford st are hosting the launch of their new exhibition Altered States, a joint curation between kind of — gallery, Hyper XX and Qwux. Come down tonight to check out this very cool showing, and have a couple of drinks in some REDDS! More info here.
A full house for what is going to be a huge Friday night fixture in one of Sydney hottest new bars. With 3 levels of music, cheap drinks and REDDS CUPS, why go elsewhere? Check out Tonka Bar's facebook for all their up and coming events. Oh and all the photos of the night are here!
See all the photos here!
16/03/13
DK Pool Club's Project X Red Cup Party Photos! (Bathurst)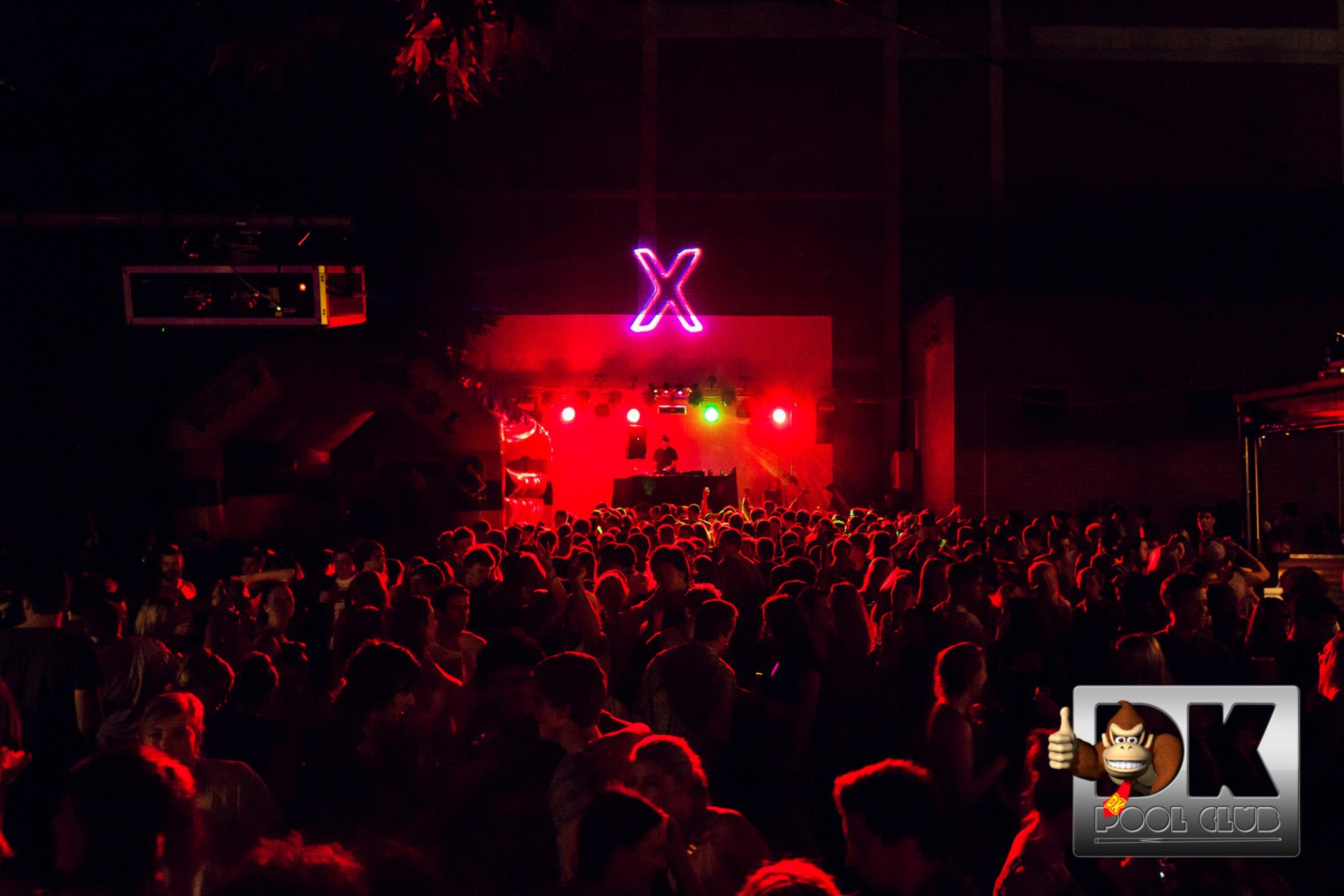 As expected there were lines around the corner to get into this one…it got wild. Check out all the photos here!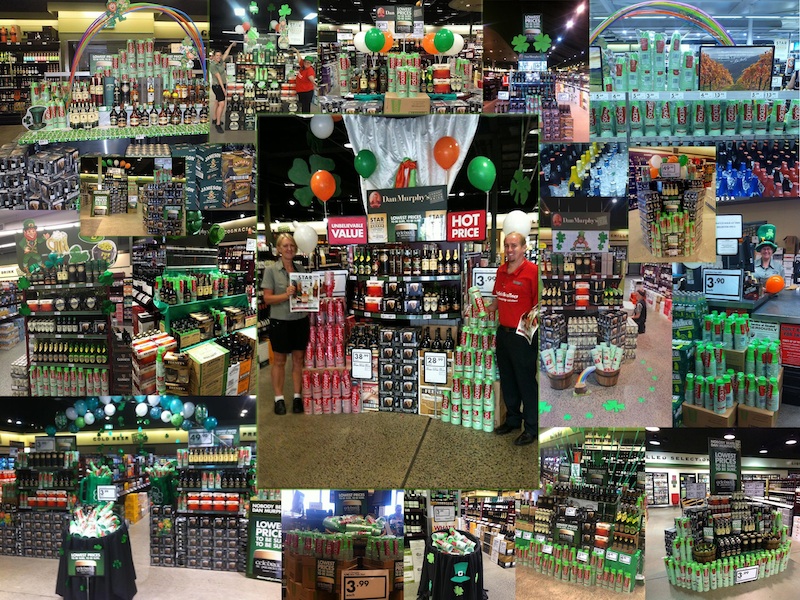 Looking absolutely amazing for the lead up to St Paddies day on Sunday, the Dan Murphy's staff have done a fantastic job putting these displays together right across Australia! Click here to see all the display photos!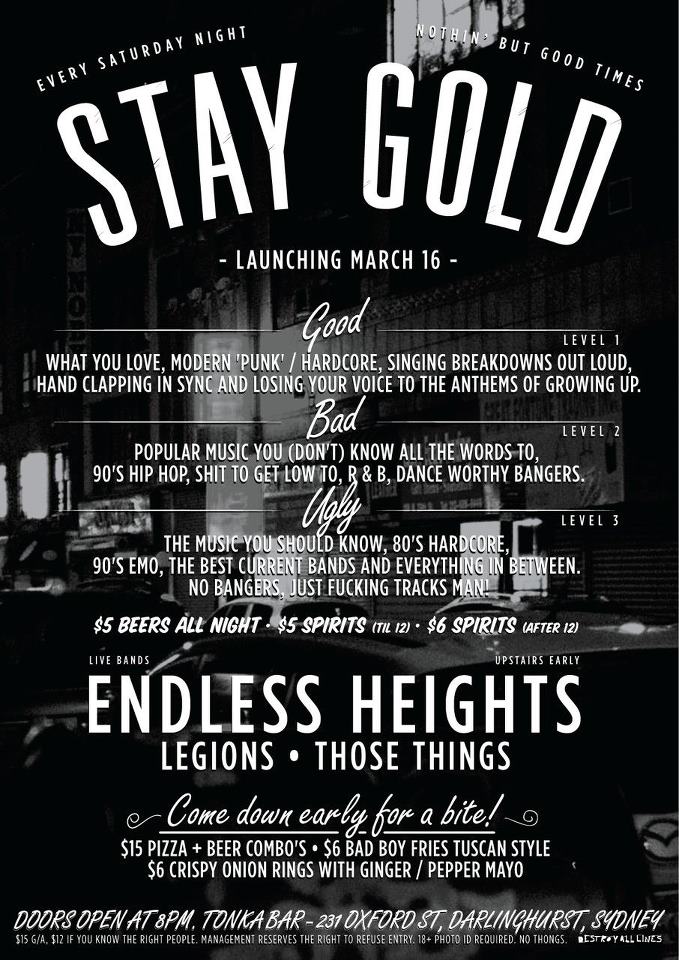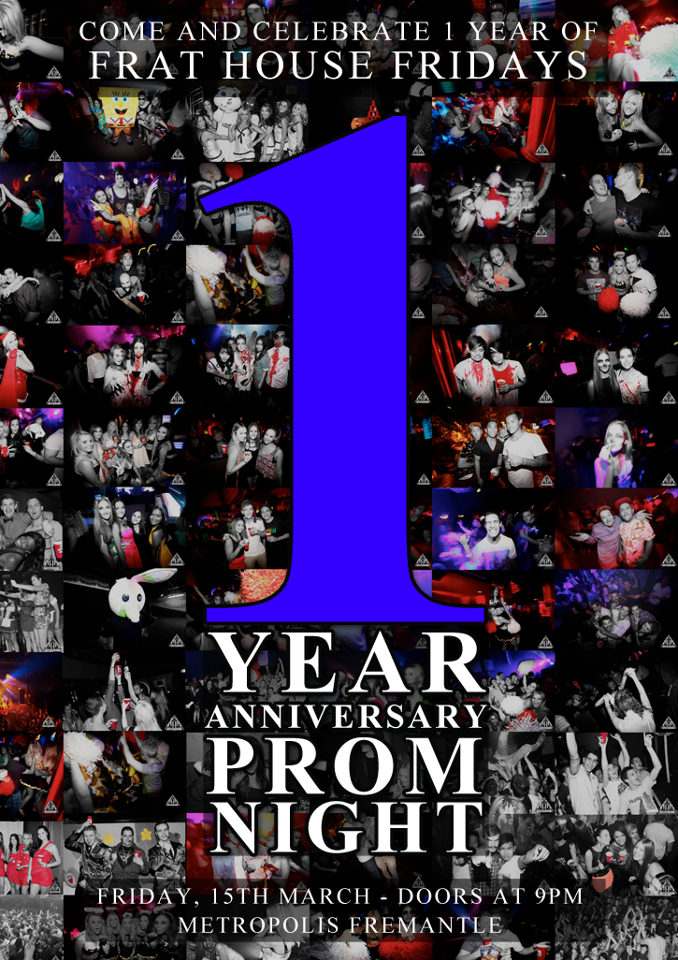 To be around for a full year in the events industry is not only incredibly rare, but also a testament to the type of party being put on. The Metropolis in Freemantle is inviting everyone this Friday to come down and celebrate this major milestone in what has been a wild string of parties which haven't missed a week. Come celebrate with REDDS CUPS, join the fraternity and get excited! More info here.
Another huge Project X party is in the works, after months of planning by the guys at DK Pool Club based out of Charles Sturt University in Bathurst, from what we hear this is going to be something special. They're turning the entire venue into a giant house party, that will be littered with REDDS CUPS, fake grass, swimming pools, jumping castles and lots of rad music.
Headlining is the very lively NatNoiz, who has the well earned reputation for getting a party pumping, and with 2 dancefloors you'll have all the musical choice in the world. Get down early because it will fill up. More info here.
See all the photos here!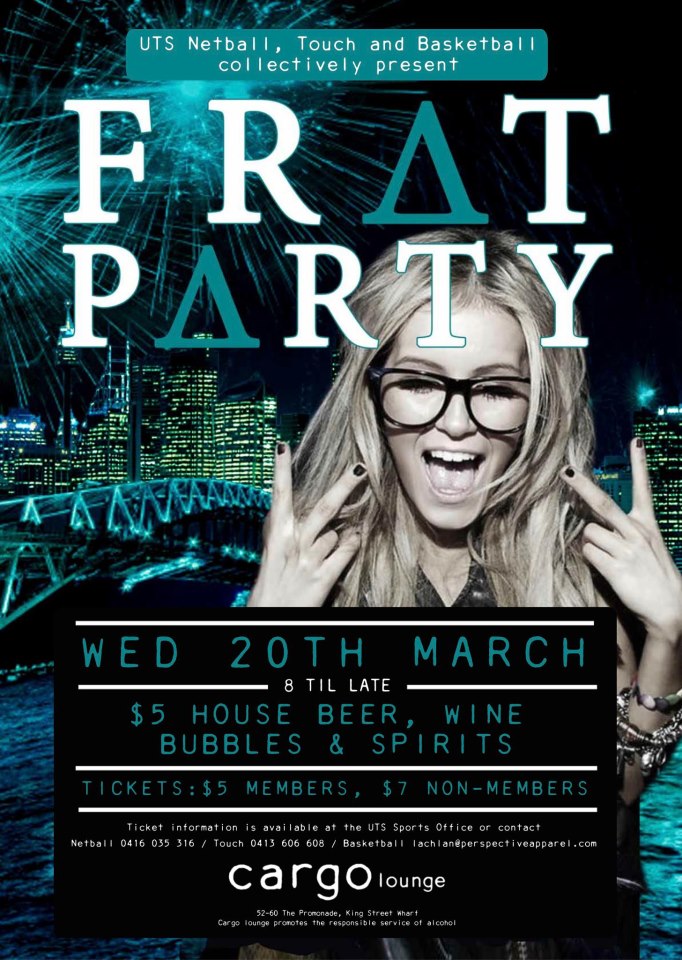 Uni Kids, cheap drinks, REDDS CUPS, O-week. Need we say more? You can read how to make this happen here.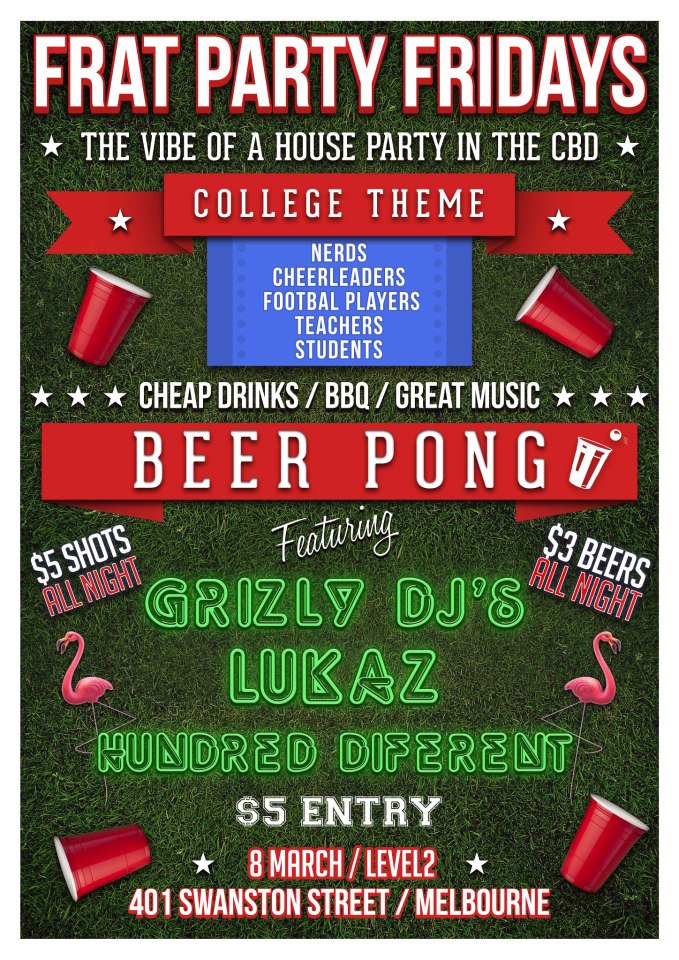 Want an O-Week rooftop Frat Party in the middle of Melbourne? The Order (of Melbourne) is setting up your end of week party for the next semester with the launch of their Frat Party Fridays tomorrow night. There'll be beer pong, cheap drinks ($3 beers!), a BBQ, REDDS CUPS and heaps of uni kids. Get involved! More info here.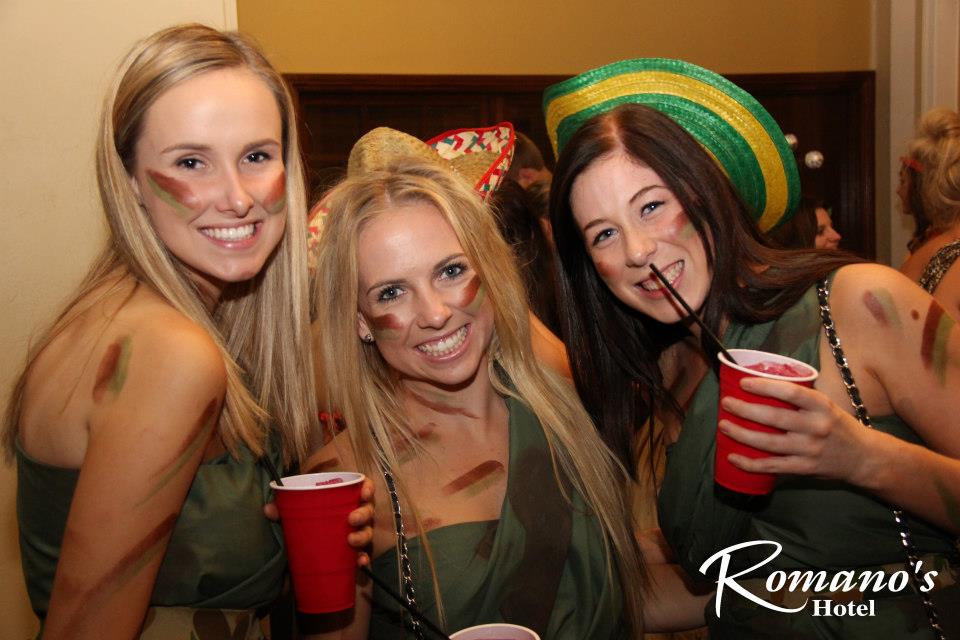 See all the photos of the night here!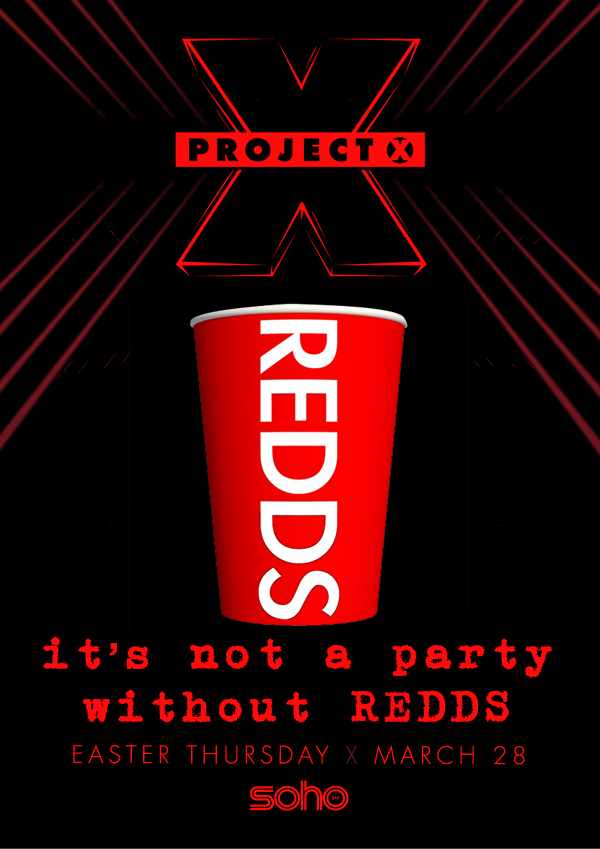 The biggest party ever hosted at Soho is coming back one more time to blow the Cross away in a whole new way. REDDS will be joining Soho once again to bring you an even bigger (if that's possible) Project X party, with even more surprises. Check back here for more info soon…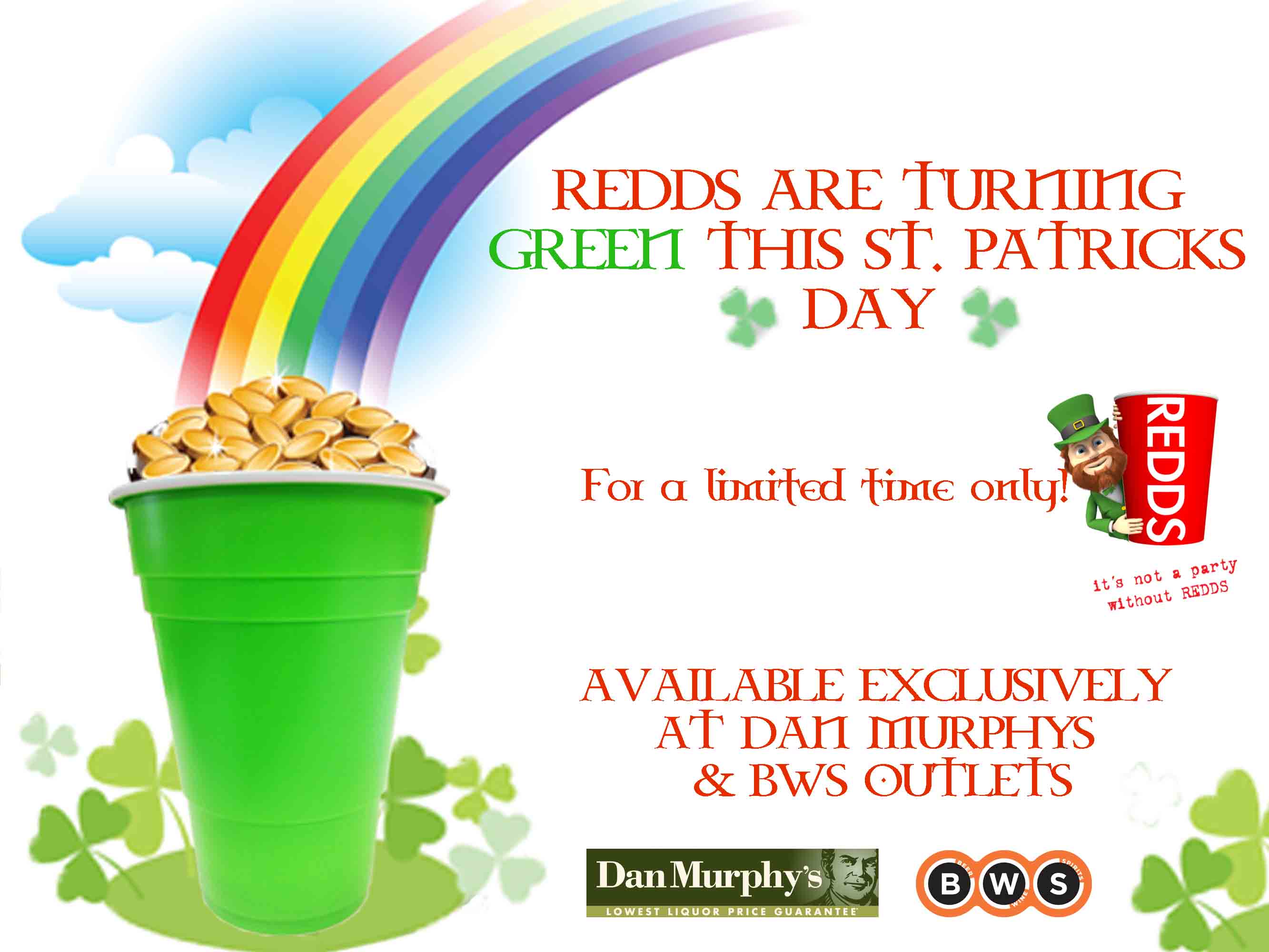 That's right we're turning Green this St Patricks day to get into the spirit of the most important day in the Irish calendar. We have released a limited edition run of Green and White cups, on shelves from today in BWS and Dan Murphy's stores nationwide!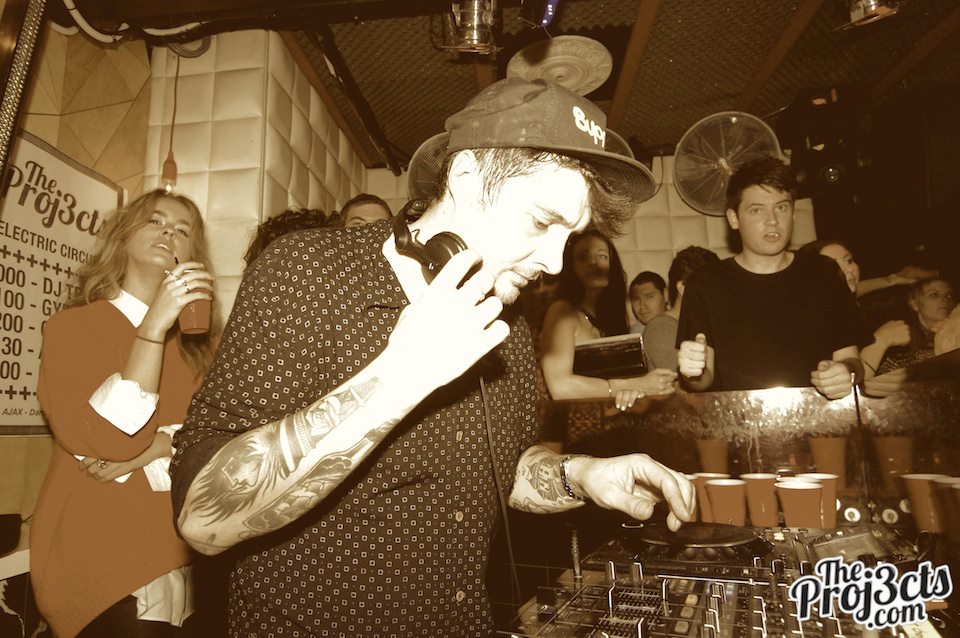 A particularly strong influence of a lot the guys here at REDDS, Ajax's passing last night made us reflect on a great artist who was renown for his great personality, amazing ability on the decks, and more recently his successful label Sweat It Out Music.
But he will be remembered most fondly by Sydney siders for his part in bringing together the Bang Gang party nights, way back in early 2004 in the intimate surroundings of Moulin Rouge, before going on to become the nation-wide sensation as both part of the Bang Gang Djs and as Australia's No 1 DJ for many years running.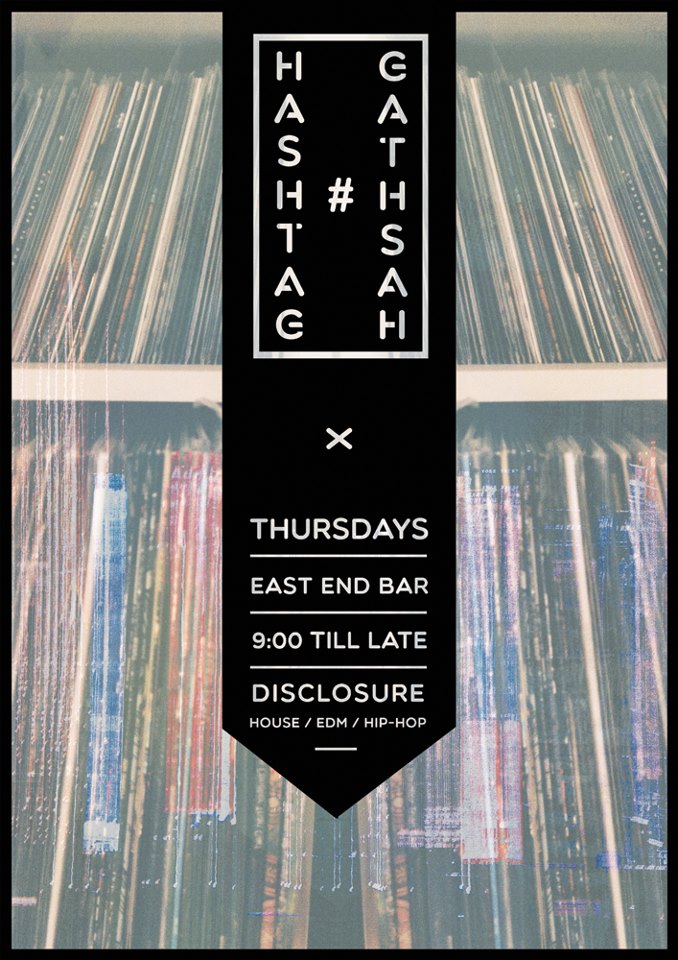 28/02/13
Romano's Red Cup Toga Afterparty Next Wednesday! (Wagga Wagga)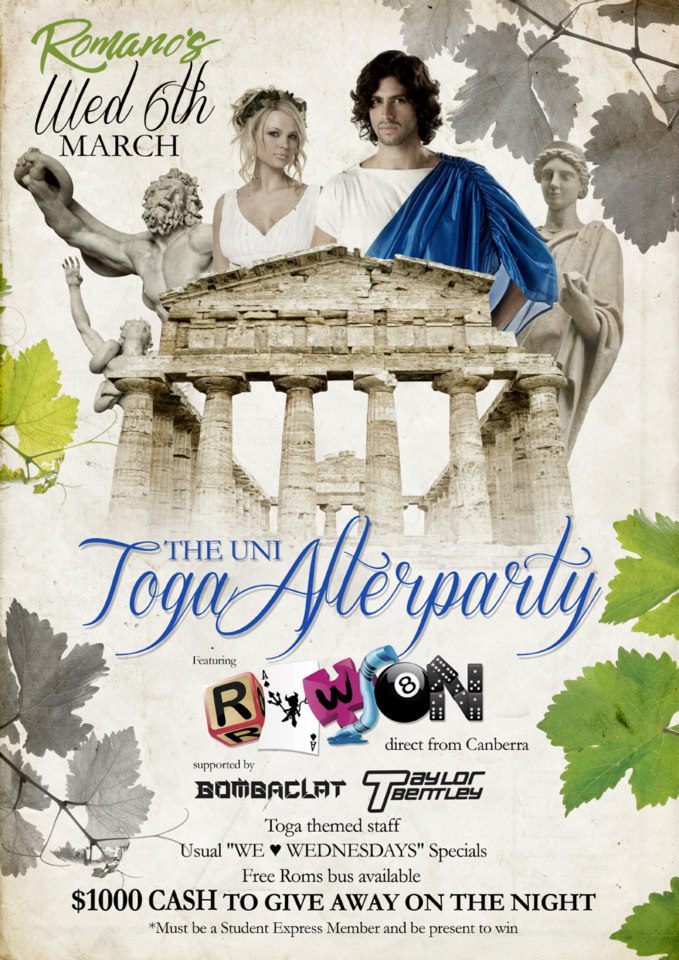 See all the photos of Perth's newest UniBar here!
Nothing beats an anti-Valentines Day love booth, especially at a Destroy All Lines party. As usual the Snitch guys put on another crazy party really bringing out the love in most people. There's plenty more booth photos inside, check them out here!
24/02/13
Omega Mu Presents REDDS CUPS Back to Uni Parties @ The Spotted Cow (Toowoomba)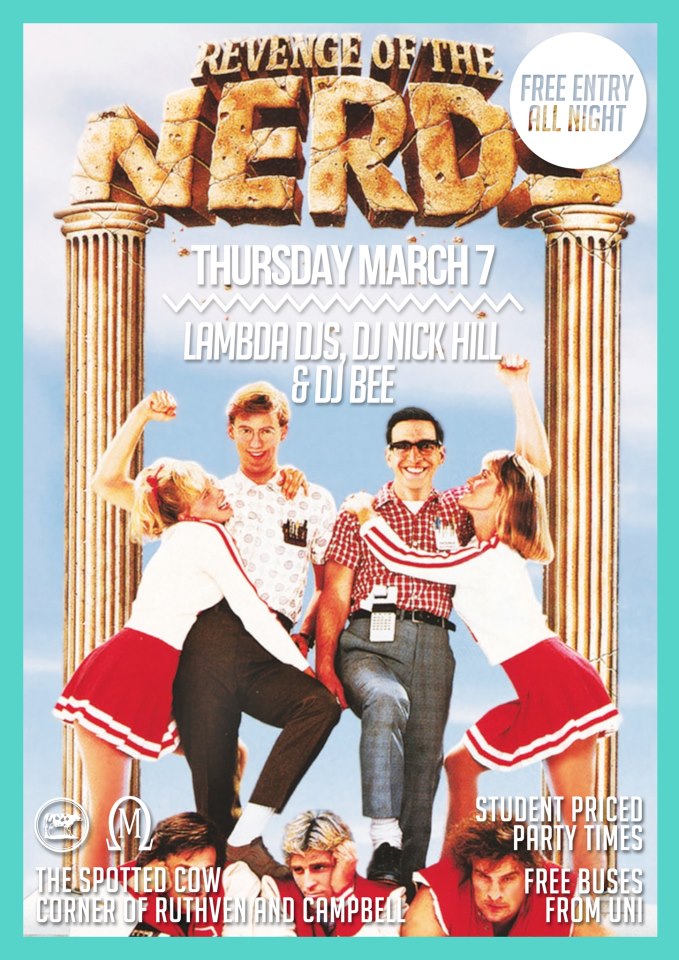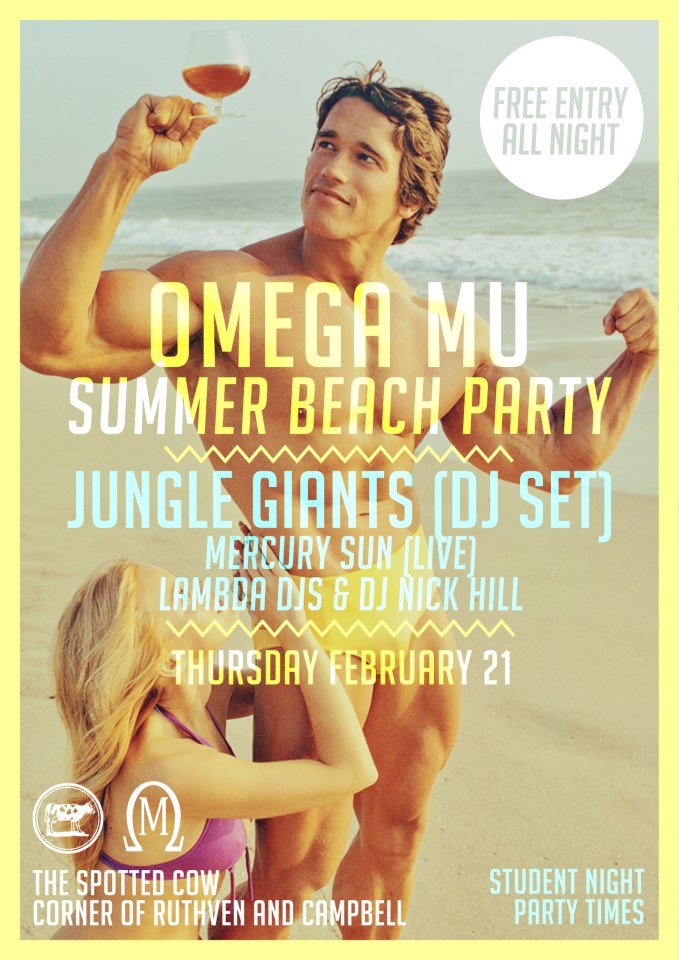 Omega Mu are presenting a weekly succession of red cup parties to bring in the new Uni Year for USQ students with as much ease as possible. The Spotted Cow which has a reputation as a bit of a rowdy uni bar is bringing in some big named acts as well including Last Dinosaurs and Jungle Giants, and are promising free entry, cheap drinks and an all night party to get you well acquainted with your new uni colleges. Check here for more info!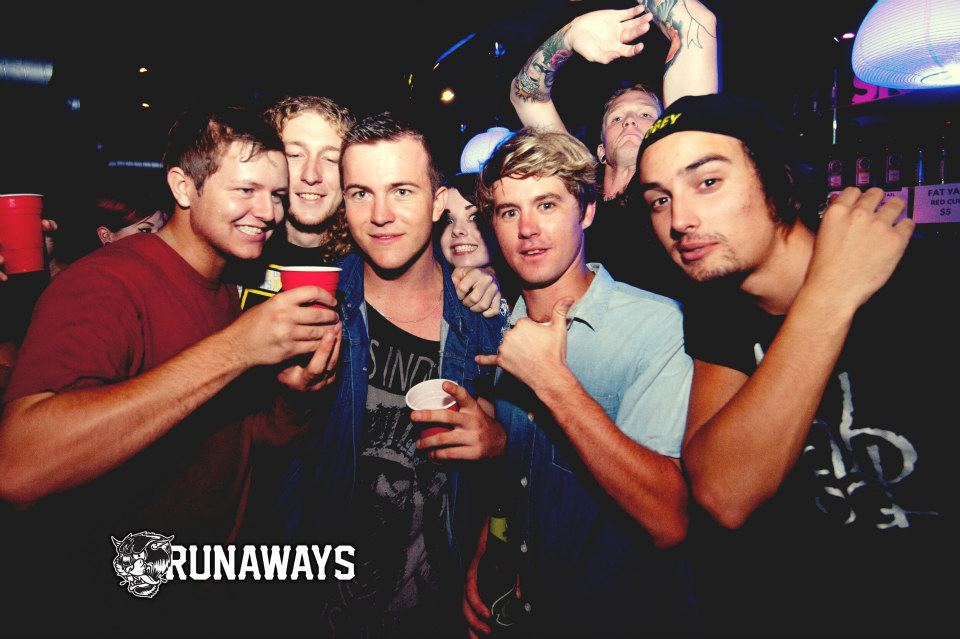 See the rest of the photos here!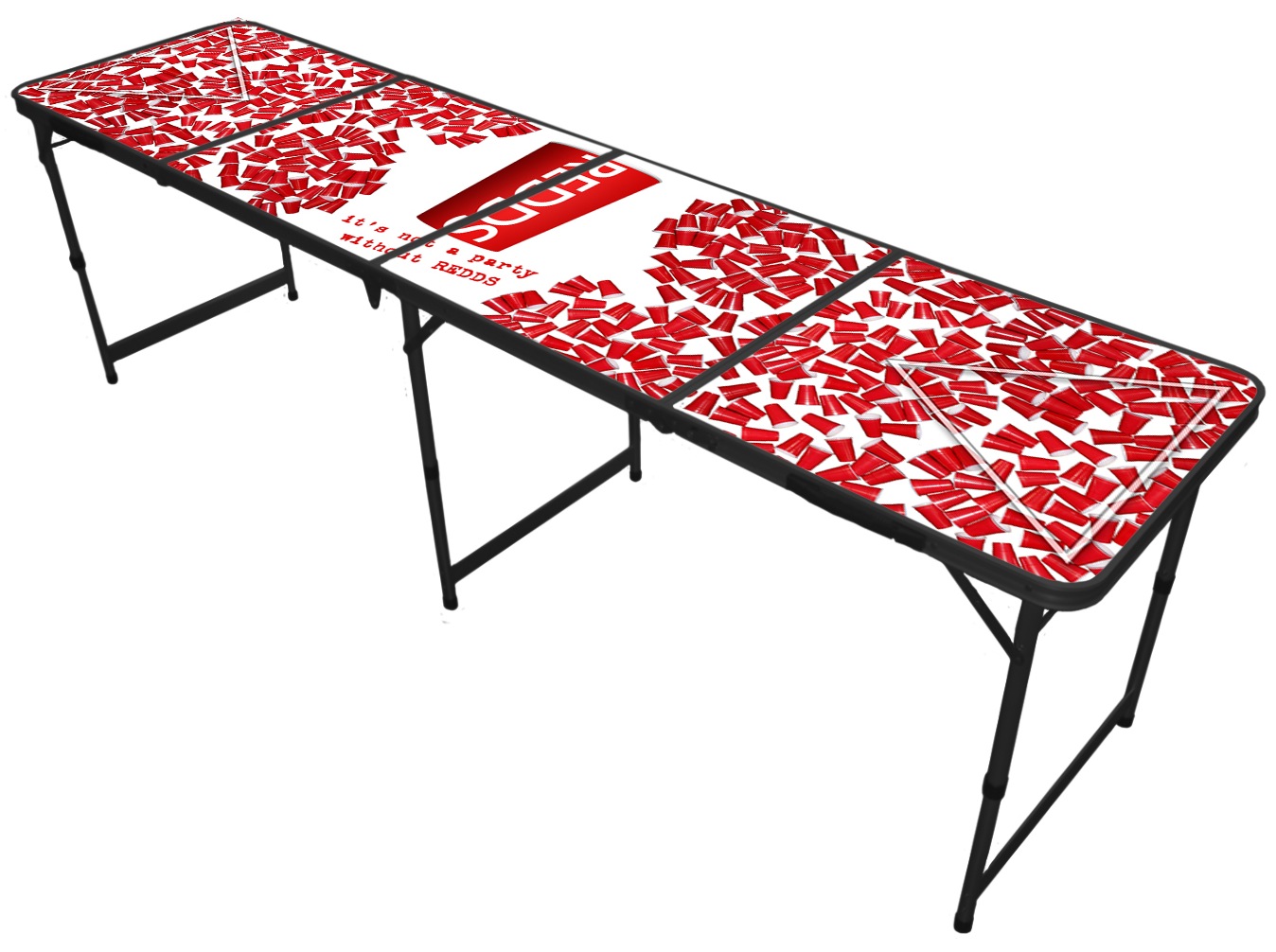 With it's new black lightweight frame and high gloss table top, the 2013 release of the REDDS Beer Pong table is sharper , smoother and sexier than it's predecessors.
Almost guaranteed* to make you a better player the new REDDS beer Pong table is available now in our online store! Our package deals are still on – and each table still comes with a 6-pack of beer pong balls and cup racks to make sure your game is the real deal.
*Not guaranteed at all

Perth's newest bar right on the fringe of Perth University kicks off the 2013 uni year with their unofficial O-Week after party. The American themed college bar promises to look after students, as well as to offer you the full college experience that we all miss out on here in oz. Drinks will be served in REDDS CUPS and of course there'll be a Beer Pong table to really get your college on with.
Oh and there'll always be drink specials and pizza all night! Get down Friday 22nd February, for more info check out their facebook page.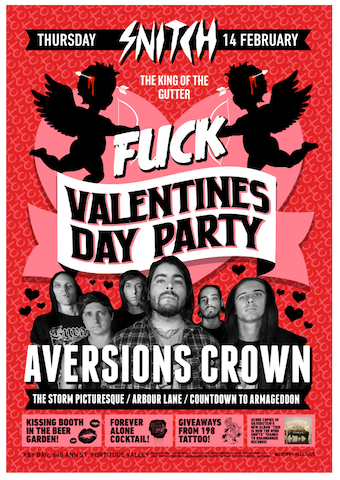 Get your Anti-Valentines on with Snitchs' F@*k Valentines Day Party next Thursday Night @ X & Y Bar. All the guys at Snitch have been thinking about the perfect ways to disrupt your Valentines Day stereotype, first and foremost with Aversion Crown head lining the night.
There'll be a Kissing booth and lots of red cups to use at your leisure to show your distain towards the sappiest of sappy days, and as usual all the standard Snitch craziness. Get down on the 14th and show your anti-love.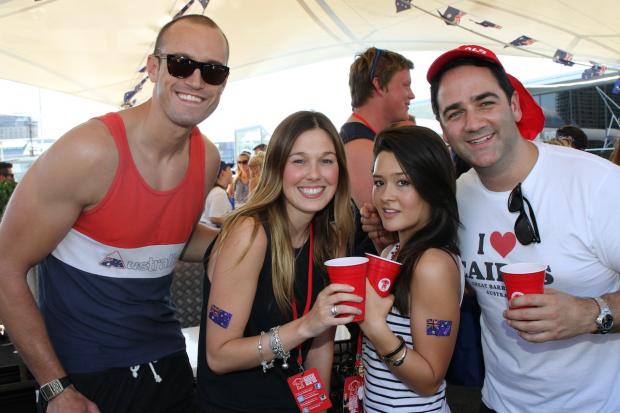 See all the photos from the Fitzy and Wippa's Aussie Battler Australia Day Cruise here!
Captured by Sydney most talented up and coming party photographers Hugh Joyner, our Australia Day House Party of 2013 goes to this amazing Sydney Harbour party. Check out all of what you missed out on here!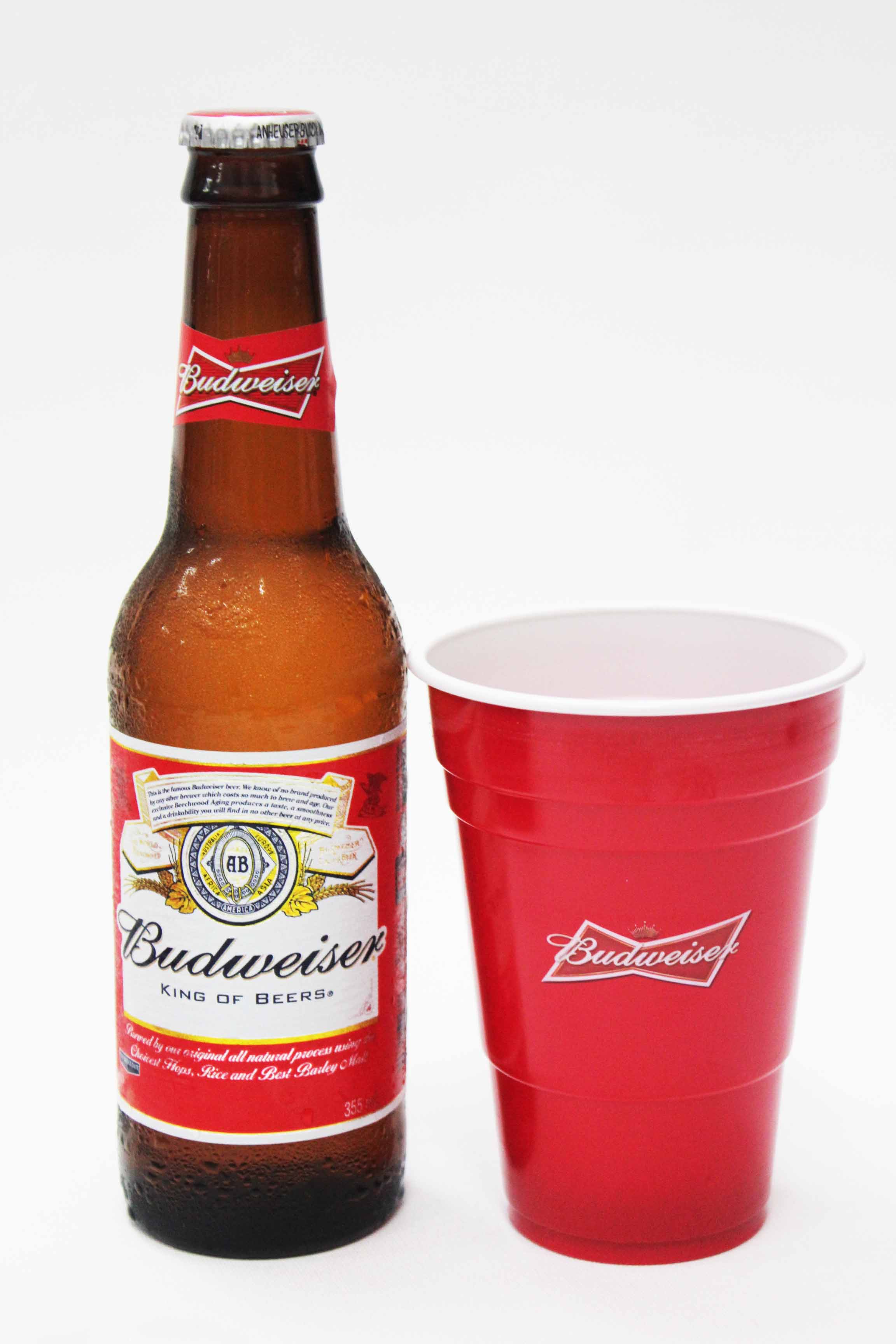 We had some great custom printed Budweiser REDDS CUPS made for Budweisers summer 'Beerleaders' campaign underway now in a selection Sydney bars! Look out for where they'll be via their facebook page!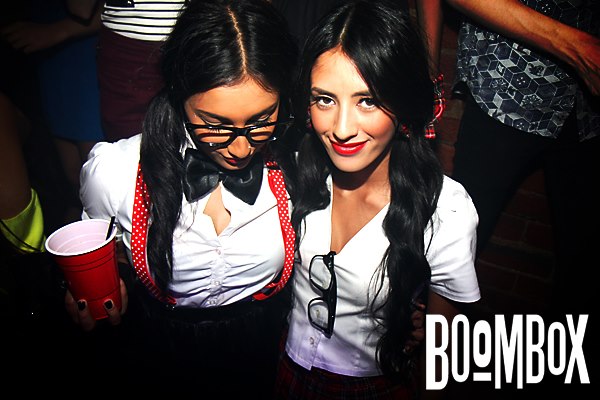 See all the photos of the red cup frat party here!