What's better than a cinnamon whisky to warm the throat? A packet of shot cups to help #FireInTheHole.
REDDS and Fireball joined forces to create packets of branded shot cups for a gift with purchase promotion across 50 Australian bottle shops.
Shoppers who picked up a 700ml bottle could score 50 custom branded 'Micros' shot cups. Good times and great value… nothing better.
Check out the flyer!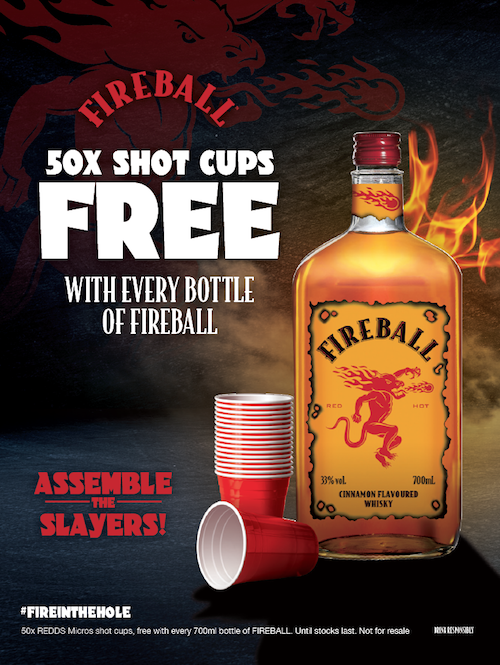 ---
We've worked with a few liquor brands in our time… just seems to go hand-in-hand. See what else we've done with some of other friends, HERE.
---
Contact Us
For More Info
Want to get creative? 
For marketing, PR and sponsorship enquiries, drop a line with our team: marketing@reddscups.com.au
After native yet engaging branded merchandise?
Your brand is in good hands. Contact our team for more information on REDDS' printing services for custom and promotional branding on our products.
Phone: +61 2 9669 6312
Email: print@reddscups.com.au