The REDDS Cristàl Range is the perfect pairing to picnic season.
With abundant ocean-views, dreamy sunsets and balmy weather, Sydney is picnic-perfect. Here are our top picks to add to your list:
Beare Park, Elizabeth Bay
For a more casual spot, head to family-friendly Beare Park, located right next to Elizabeth Marina. With manicured grass, tall palms and yachts across the horizon, it's the perfect destination for a long leisurely picnic and soaking in the sun after a rough night. 
Bradleys Head, Sydney Harbour National Park
You just can't go wrong with uninterrupted views of Sydney Harbour, the Opera House and the city skyline. It's BYO between 7am and 7pm so get yourselves down this headland, set that camera to pano-mode and pop the bubbly.
Camperdown Park, Camperdown
Camperdown Park and Camperdown Memorial Rest Park are microcosms of the eclectic Newtown community. Camperdown Park is perfect for a casual after-work picnic. It's leafy, has a cricket oval as well as tennis and basketball courts so you can show up all your mates. Camperdown Memorial Rest Park is more of a social scene in itself; best for groups to drink, catch up and picnic amongst the street art and graffitied cemetery walls.
Cremorne Point Reserve, Cremorne
The Reserve stretches for over 3 kilometres but there are so many little paths and trails which stretch along the water's edge that you can really take your pick and go to town on the panoramic view of Mosman Bay, Sydney Harbour and the city skyline.
Ku-ring-gai Chase National Park, NSW
It is Australia's second oldest national park and an absolutely huge heritage listed retreat (37,000 acres to be exact). It is filled to the brim with harbour beaches, lookouts points overseeing a rich landscape and activities like bush walks, cycling track and swimming. The top of our picnic spot in this haven is 'Resolute Beach,' where you can pop the bubbly in the privacy of your own secret beach.
Parsley Bay Reserve, Vaucluse
If you're looking for somewhere a little more 'boujee' head to the lesser known Eastern Suburbs hotspot, Parsley Bay Reserve. Only a moment away from the very popular Nielsen Park, it's the perfect cross between a park, a beach, and a bushland walk which makes for the most idyllic picnic destination. The Federation Cliff Walk through Vaucluse to Bondi is also worth the walk if you're not feeling a food-coma coming on post lunch; lace up your trainers for this one.  
View this post on Instagram
"Manly Office", Manly Harbour
To the locals it's called "The Office" but to rest of us it can be our next picnic spot. You're allowed to BYO up until 4pm so make sure to make a day of it, sipping the champers with Manly cove right at your feet. Bottoms up!
Wendy Whiteley Secret Garden, Lavender Bay
More affectionately named "Wendy's Secret Garden", this spot is as enchanting as it sounds. Wendy's Secret Garden is hidden amongst the Lavender Bay Parklands; you'll be spoilt with pristine views of Sydney Harbour and surrounded by fig trees and romantic picnic benches (bring your boo and act like it was a self-devised plan and totally not from the internet). The best part: it's BYO, free and open to the public seven days a week.
Wisemans Ferry Park, Wisemans Ferry
If you're looking for a picnic spot out in the Hills district, look no further than Wiseman's Ferry. Set on the banks of Hawkesbury River, you'll need to take a ferry crossing to enter the park but once you're in, the natural beauty of the park is the perfect backdrop to your champagne picnic.
Leave mum's fine anniversary-gifted glassware safe at home. You can pick up REDDS Cristál Range Champagne Flutes and Wine Cups from Dan Murphy's, select independent bottle shops or online at REDDS.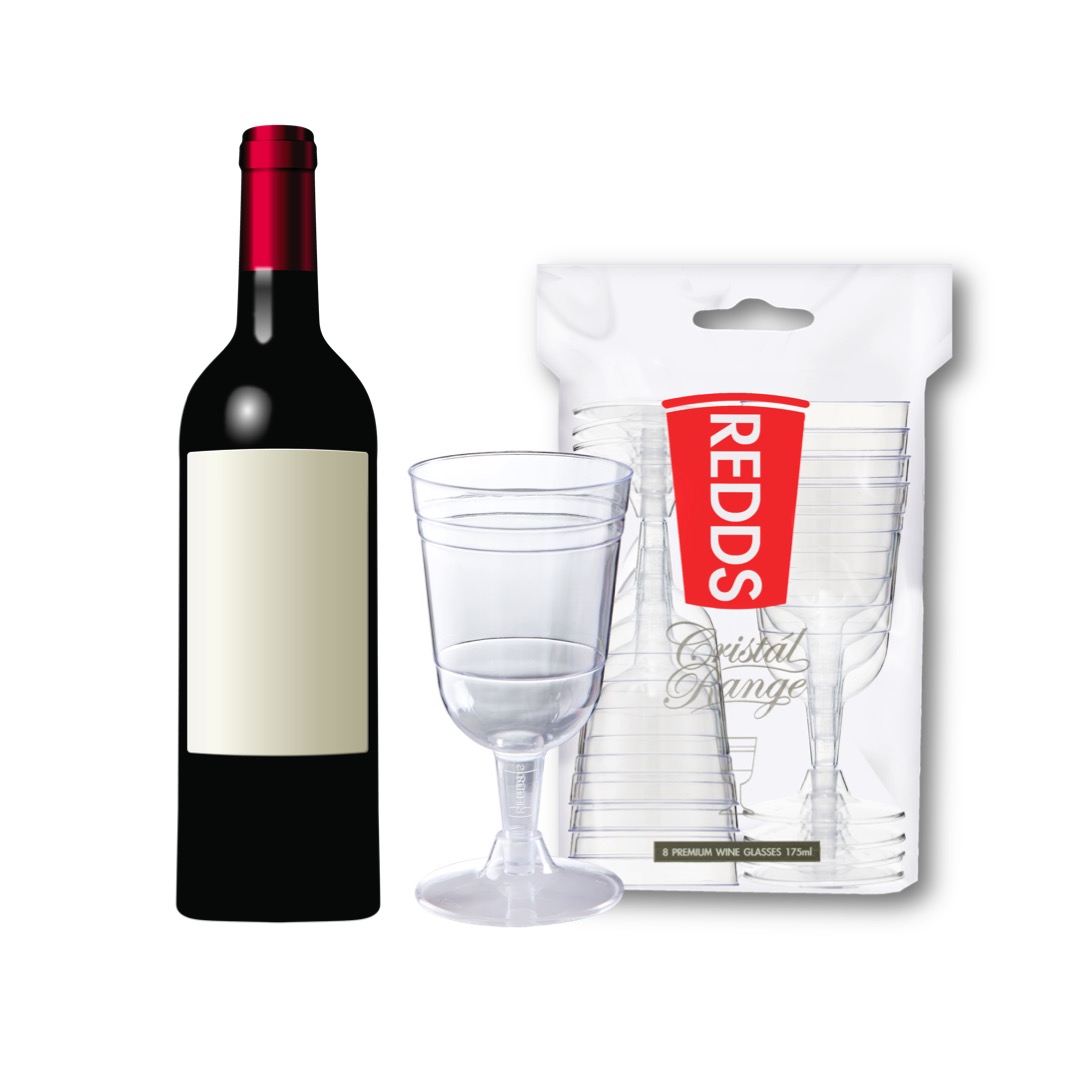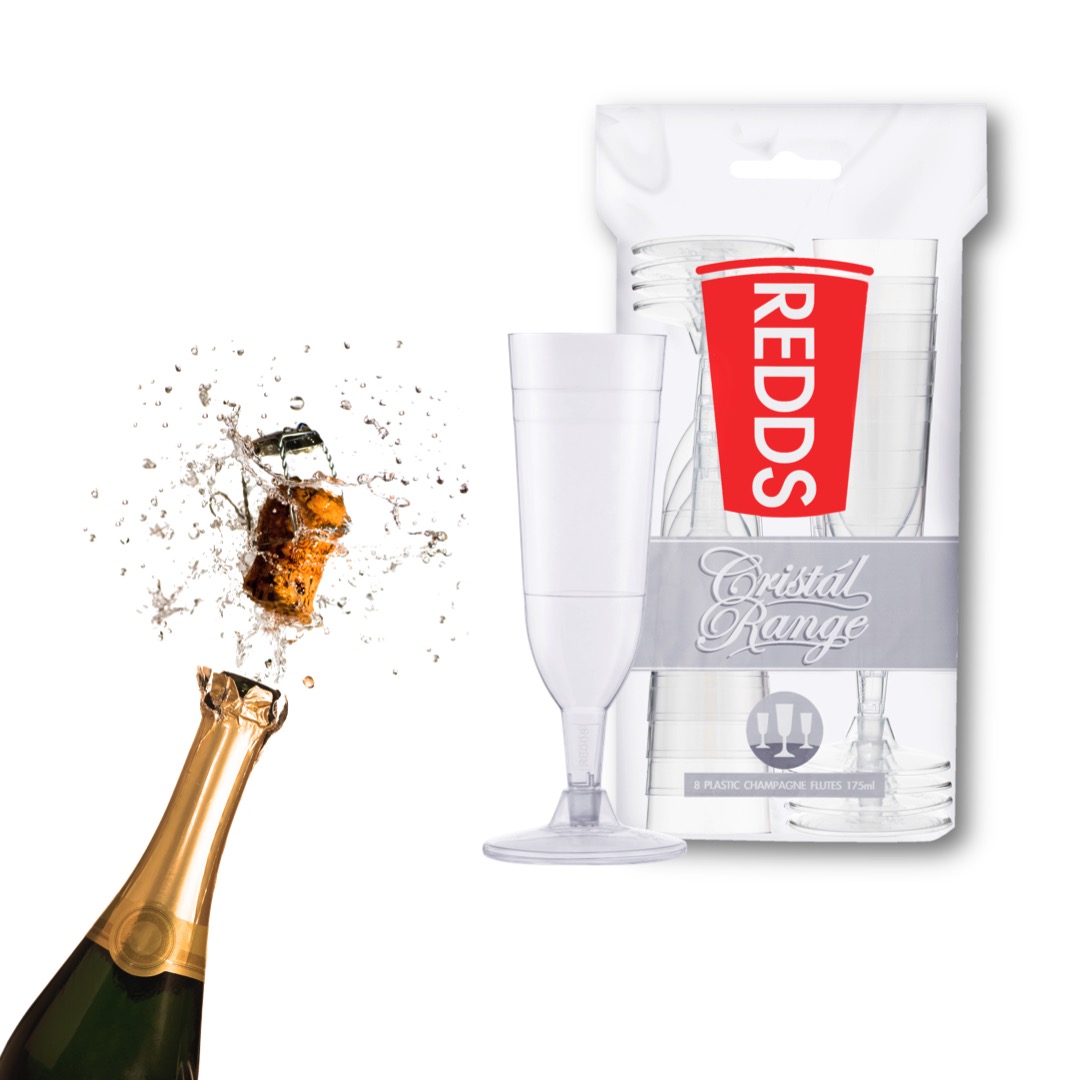 Cover image credit: Instagram @thebeachpeople + Facebook @bestsydneywalks (Diamond Bay, Federation Cliff Walk).